Cesc Fabregas has opened up on playing an advanced role in the Chelsea setup. The Spaniard initially struggled to impress Antonio Conte when the Italian took over but with time and with consistent performance he won the coach over.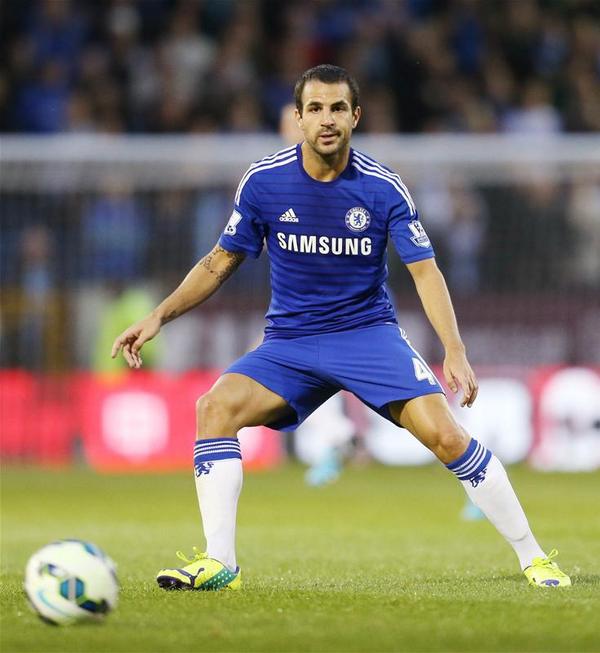 Ahead of Chelsea's game against Atletico Madrid, the former Arsenal and Barcelona man said he would not particularly say he has more "freedom" in the setup but that he is allowed to play forward and get into "spaces where [he] can be more dangerous."

Fabregas says his new instructions allow him play in advanced positions, areas where he is closer to Eden Hazard and Alvaro Morata.
He added that Conte insists on "discipline and balance" so with the way they play now, they cover the entire pitch, switch between attack and defence very well.
Fabregas is expected to feature against Atletico as the Blues try to seal the top spot in Group C of the Champions League. The 30-year old has scored two times while providing assists six times in all competitions this term.
Hazard has been in amazing form this season. His partnership with Fabregas has been rewarding as the player can venture forward while Tiemoue Bakayoko and N'Golo Kante hold down the forte in the middle. While the team can do more to score goals, they seem balanced for now, with more options on the bench.
After the Champions group stage, there are games against West Ham, Huddersfield and Southampton in the league. They are 11 points behind an in-form Man City so retaining the title is a stretch but a top four finish looks likely.